As I was walking downtown the other day, I reached a corner near the Verizon Center where there was a crowd of people looking up and snapping photos and recording a big red bus.
It was one of those double-decker sightseeing tour buses with a festive group atop in support of the Washington Capitals hockey team.
In the group, there were a few cheerleaders, a camera crew, and a rather large and animated bald eagle—it was "Snapshot," the official mascot of the Caps.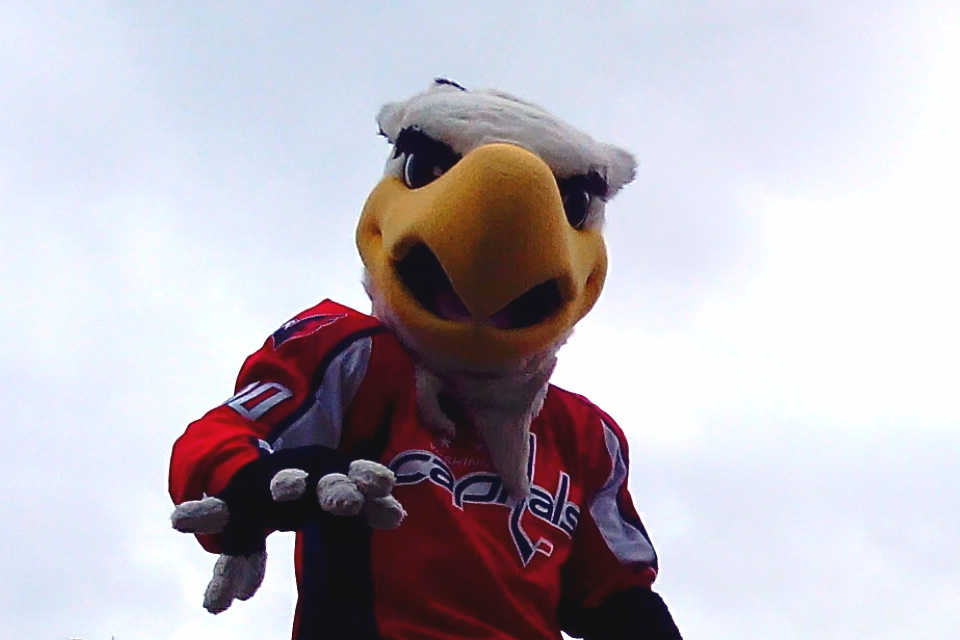 Most importantly, however, Caps hockey player Alexander Ovechkin was at the front of the bus smiling and waving to the bystanders.
It turns out Ovechkin was being honored by Ride of Fame (ROF), an ongoing project that honors celebrity New Yorkers with what ROF calls "mobile monuments."
More specifically, according to its website, ROF:
"is a continuing series of mobile monuments dedicated to celebrated personalities making large impact to their fans with specific ties to New York City, as well as such celebrities preserving a time capsule commemorating their moment in time with their fans in New York City…"
ROF recognizes the inducted celebrity as either "an 'Immortal', 'IT' or 'imminent' honoree." Each honoree gets her or his name branded on the front seat and grill of a bus.
Television personality Rachel Ray was the first inductee (2010), and since then there have been numerous honorees with only a few having been inducted outside of the Big Apple.
Past inductions have included fashion designer Kenneth Cole, rapper LL Cool J, singers Marc Anthony, Cyndi Lauper, and Dionne Warwick, and other celebrities such as Donald J. Trump, Whoopi Goldberg, and Tony Danza.
Congratulations to Alex Ovechkin, and thanks to ROF for the unexpected curbside entertainment.